Only The Best Ingredients
We harvest our ingredients from organic farmlands that use sustainable and regenerative methods that support biodiversity and the ecological environment. Organic ensures our produce is non-GMO and free of pesticides and chemicals while sustainably grown produce preserves the integrity of our natural resources. Better for the Earth. Better for the future.
Shop The Best Selling Daily Superfoods
Healthy additions to your diet in convenient powders. Just add water!
Everything your body needs. Nothing it doesn't.
We're committed to keeping it simple, the way nature intended, providing only high-quality, USDA certified organic products that help people live a healthier life
Super Fruit And Veggies
Plant powered nutrition: 39 whole food super fruits, vegetables and immune boosting mushrooms in a convenient capsule.
Bundle And Save
Build Your Perfect Nutrition Stack
Bundle contents
Add 3 items and save 10%
Real Organic Nutrition. Just Add Water.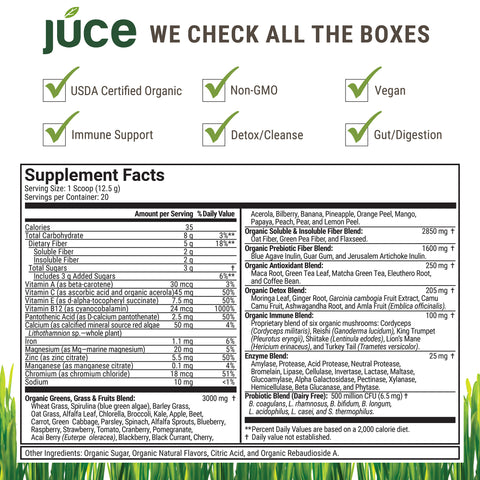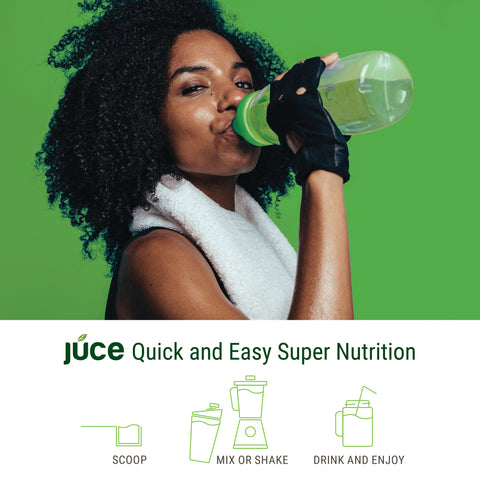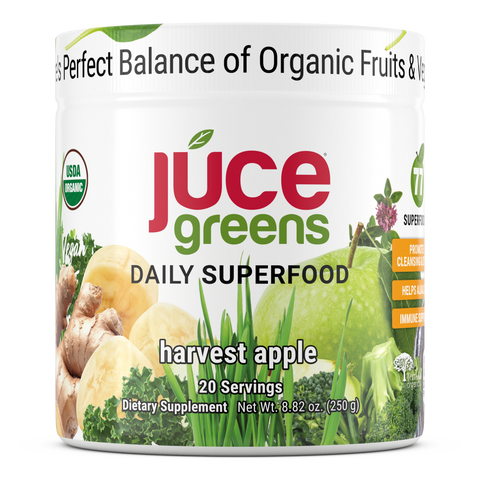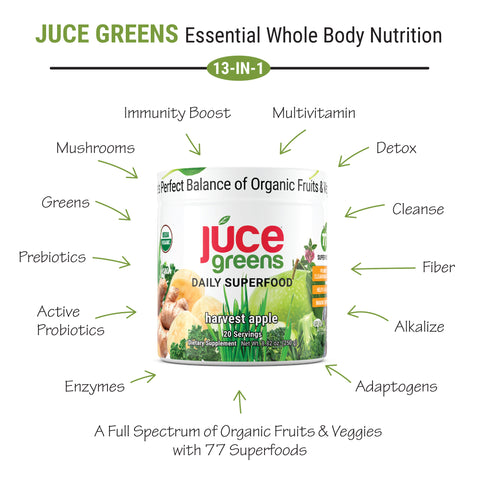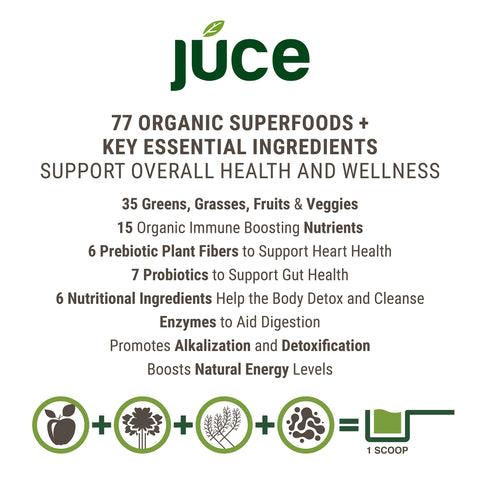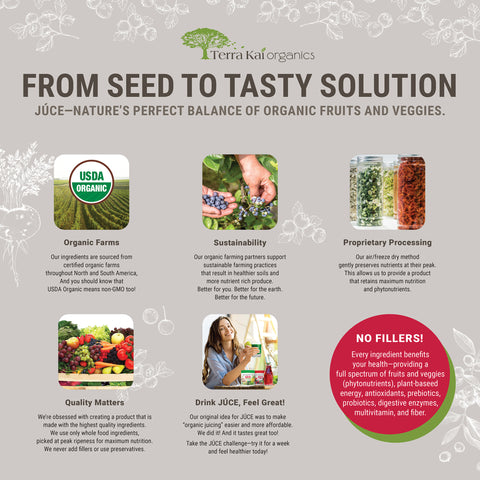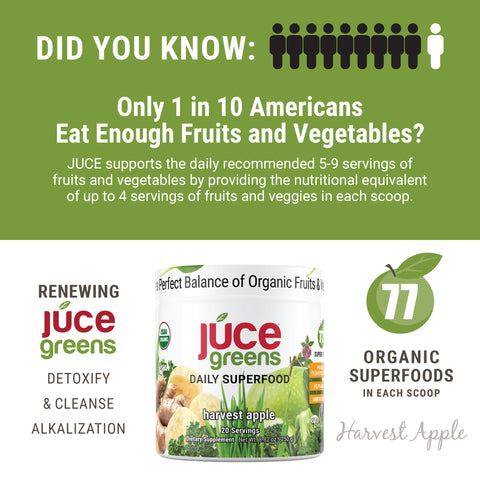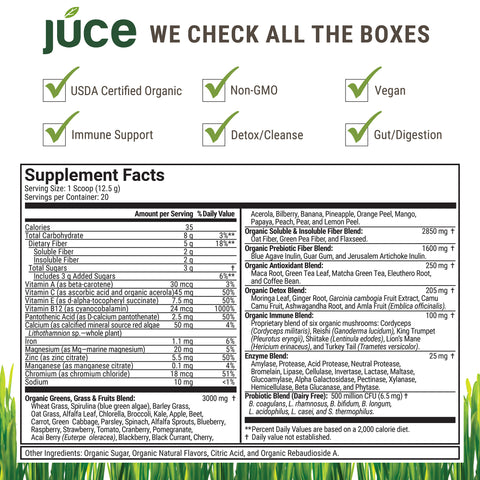 JÚCE Greens Daily Superfood
Harvest Apple
20 Day Supply (250 grams)

Certified USDA Organic

• 77 Superfoods
• Promotes Cleansing and Detox
• Helps Alkalize
• Immune Support

Whole food fruit and vegetable ingredients—the nutritional equivalent of up to 4 servings of fruits and veggies in each scoop. Plant-based fiber, greens, grasses, and herbs promote a healthy gut along with multi-strain probiotics, prebiotics, and enzymes. No fillers! 20-day supply.
Nature's Perfect Balance of Fruits and Vegetables
It's all about inspiring and empowering families and individuals to make healthier food
choices. We're passionate about organic, plant-based nutrition, and making it simple and
affordable for healthier generations.