INGREDIENTS AND DEFINITIONS
USDA Certified Organic products must be grown, raised and processed without the use of most synthetic pesticides or fertilizers, growth hormones, sewage sludge, irradiation, or GMO's (genetically modified organisms). Agents inspect fields, soil conditions, weed and pest management methods, water systems, storage, and equipment. A farm must be free from all restricted contaminates for three years before it can even qualify for organic certification. And in the U.S., it is illegal for a company to use the USDA Organic symbols without this certification which requires annual inspection and renewal.
Prebiotics taken with probiotics support the digestive system. Prebiotic fiber acts as food for healthy gut bacteria, making probiotics more effective at creating a healthy gut biome.
Helps stimulate the growth of good bacteria while also protecting against disease causing bacteria, supporting a healthy gut biome.
Proteins that help your body digest foods for higher nutrient absorption, supporting a healthy digestive system.
Fruits and vegetables produce natural chemicals called phytonutrients that help prevent disease and keep our bodies working properly.
Antioxidants protect your cells against free radicals caused by exposure to certain toxins, which cause diseases such as cancer. Diets high in fruits and vegetables are good sources of antioxidants.
A habitat of millions of micro-organisms—bacteria, fungi, parasites, and viruses. The microbiome plays many key roles in supporting the smooth and healthy operation of the human body.
Inflammation is triggered by white blood cells to fight infection from bacteria and viruses. But damaging inflammation occurs when the body's inflammatory defense system is triggered when there is no invader to fight off, treating regular tissue as infected or unusual, causing damage.
Highly reactive and unstable molecules produced by the body—both naturally and through exposure to toxins like smoke and ultraviolet light. Free radicals have a very short lifespan, but can damage DNA, causing mutations that lead to diseases. Antioxidants neutralize unstable molecules, reducing the risk of DNA damage and risk of disease.
Adaptogens are able to change their function depending on the specific needs of the body. They adapt according to what the body requires and can thus aid in dealing with a variety of issues.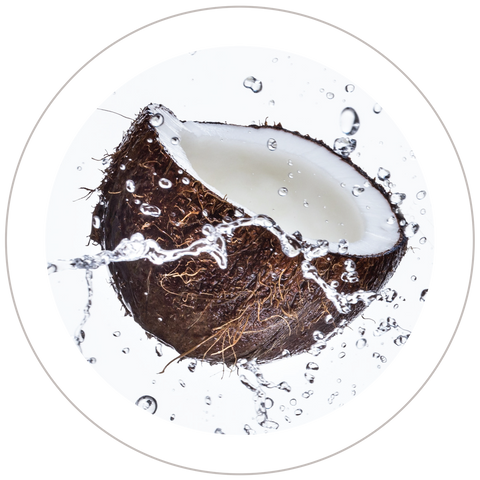 Coconut Water
Drink delicious and electrolyte-filled (potassium and magnesium)coconut water after prolonged exercise to restore hydration. A good source of nutrients, with antioxidant properties. It may help lower blood sugar levels, lower cholesterol, and help prevent kidney stones.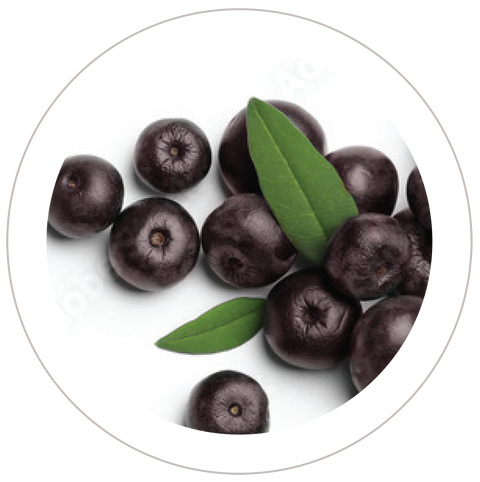 Acai
These nutrient-dense super berries are loaded with antioxidants which support cellular repair and aid in overall health. They can boost energy levels, lower cholesterol, and provide immune support.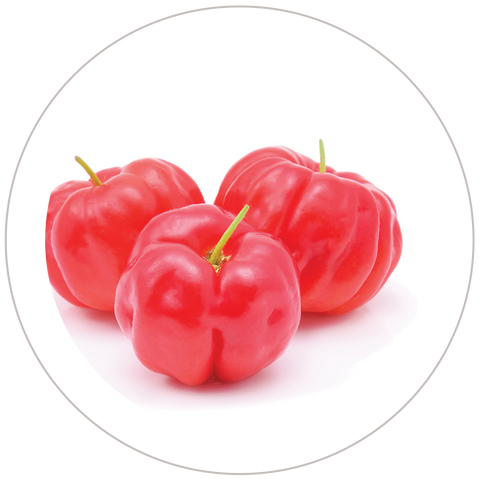 Acerola Cherry
This antioxidant superfood is extremely rich in vitamin C andcan help boost the immune system.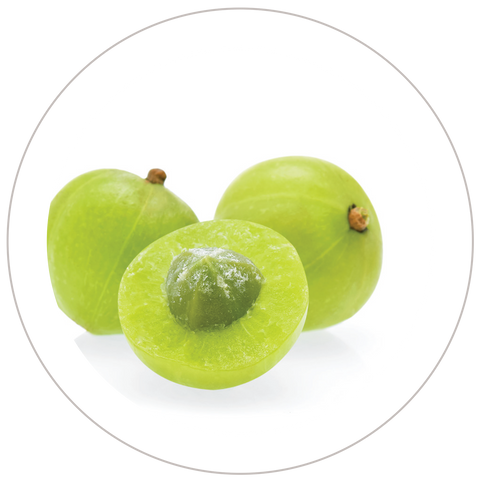 Amla
Rich in vitamin C, Amla can help enhance immune cell functionand may also support healthy digestion, improve heart health, preserve kidneyfunction, and even increase hair growth.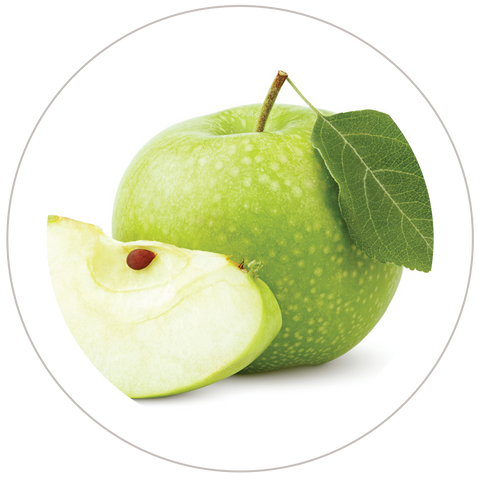 Apple
Fiber (pectin) and antioxidants (polyphenols) rich, apples arelinked to a lower risk of diabetes, heart disease, and cancer. Apples may alsopromote weight loss and improve gut and brain health.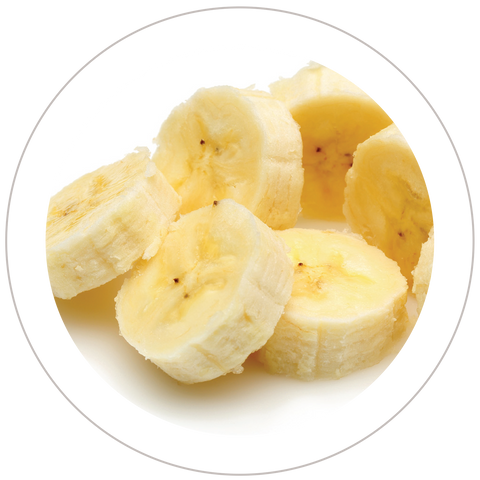 Banana
Nutrient and fiber rich bananas are a great source of potassium.They provide natural probiotics, help support heart health, manage bloodpressure, aging bone and muscle, gut health, and can help prevent kidneystones.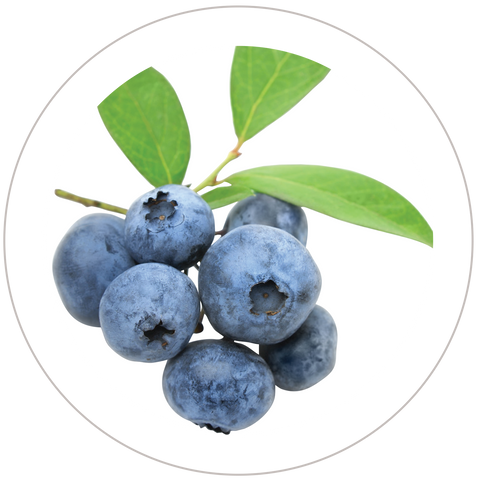 Bilberry
Full of vitamin C, anthocyanin, and other antioxidants, bilberryhelps protect against cellular damage and inflammation. Bilberries may alsokill bacteria, aid in improved vision, lowered blood sugar levels, and hearthealth.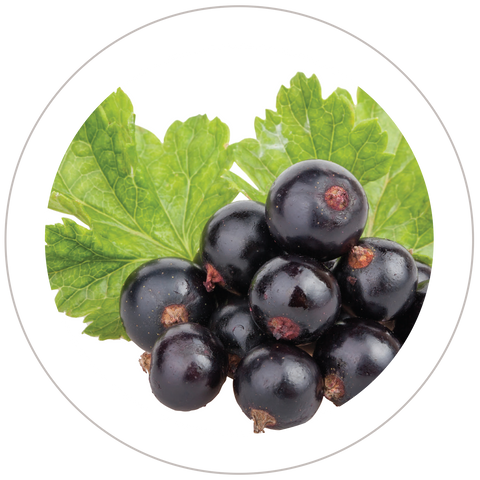 Black Currant
Rich in antioxidants (anthocyanins), vitamin C, and omega-6fatty acids, black currants help support the immune system to fight infectionand viruses more effectively.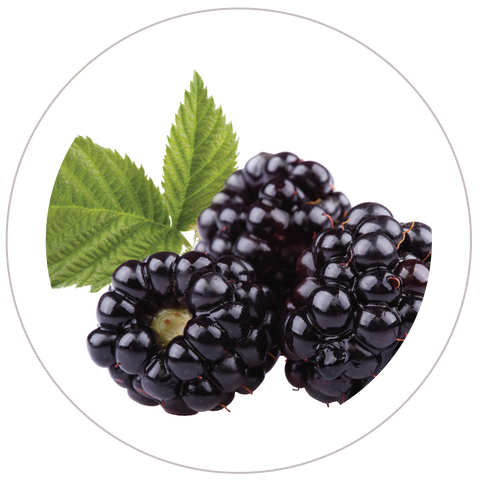 Blackberries
High in fiber, antioxidants (anthocyanins), and packed withvitamins and minerals (vitamins A, C, K, and manganese). Helps support brainand oral health. And blackberries have anti-inflammatory and anti-microbialproperties.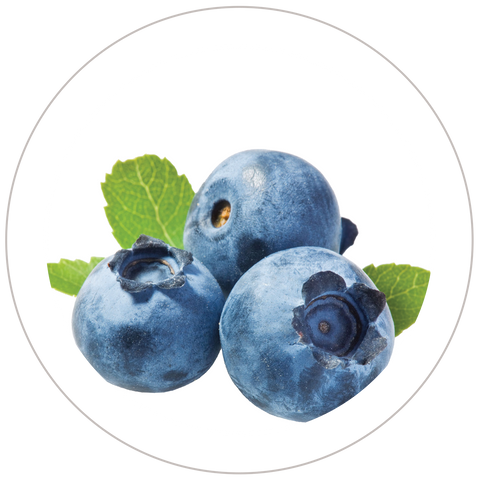 Blueberries
An antioxidant superfood, blueberries are full ofphytoflavinoids, vitamins and minerals (vitamin C, K, potassium, and manganese)which can act as an anti-inflammatory and boost your immune system, supportheart and blood health, and cholesterol levels.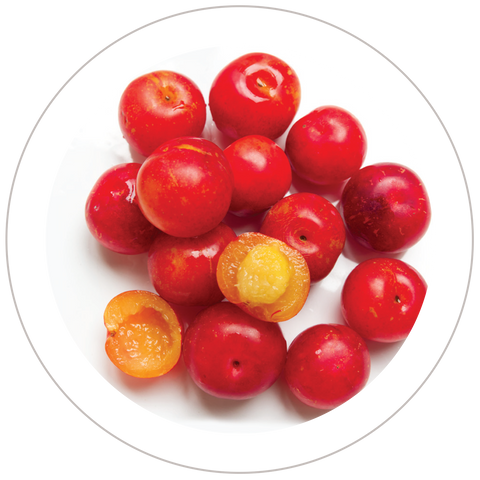 Camu Camu
Rich in nutrients and powerful antioxidants (vitamin C andflavonoids). May help fight inflammation, support blood pressure, and reduceblood sugar.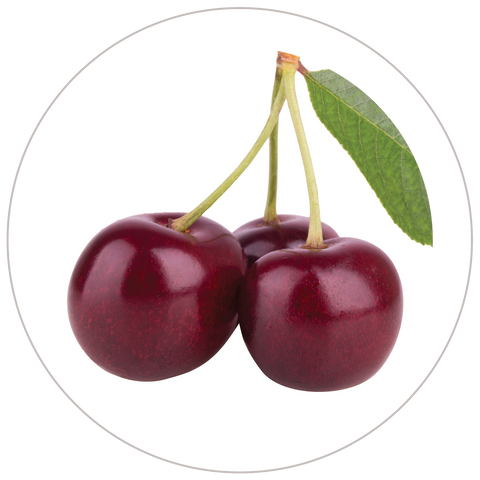 Cherries
Low in calories and full of fiber, vitamins (A, C, and K),minerals (potassium, magnesium, and calcium), and nutrients. Cherries alsocontain antioxidants (beta-carotene and the essential nutrient choline.)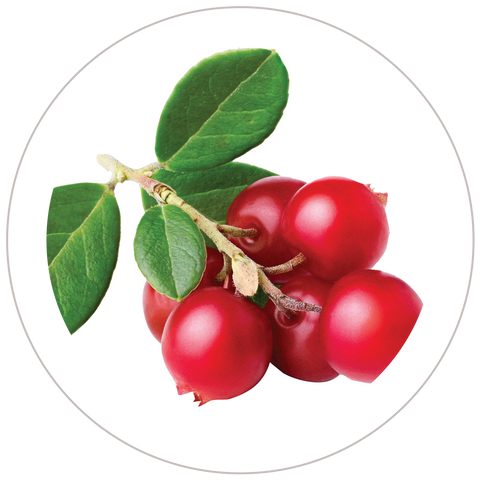 Cranberries
A nutrient and antioxidant rich superfood linked to urinarytract health, cellular repair, improved immune function and decreased bloodpressure.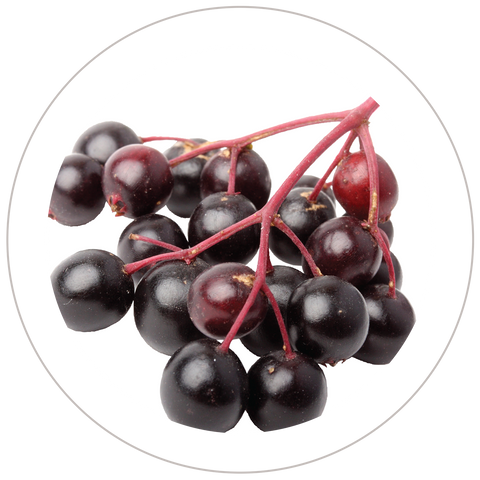 Elderberry
Packed with antioxidants and vitamins that may help boost yourimmune system and ease cold and flu symptoms. May help tame inflammation,lessen stress, and protect your heart.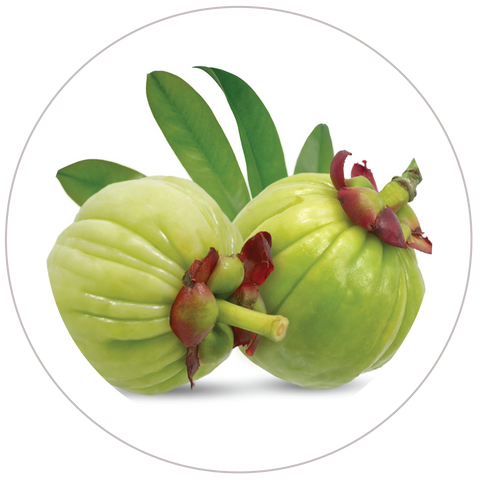 Garcinia Cambogia
A wonder fruit that reduces appetite, improves mood throughserotonin, and blocks fat formation.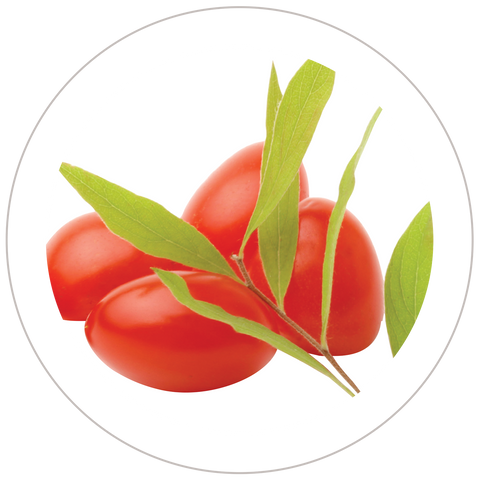 Goji Berry
A good source of antioxidants and vitamins A and C. Goji berriesare believed to protect against age-related eye disease, fight cancer cells,promote healthy skin, and balance insulin and glucose levels.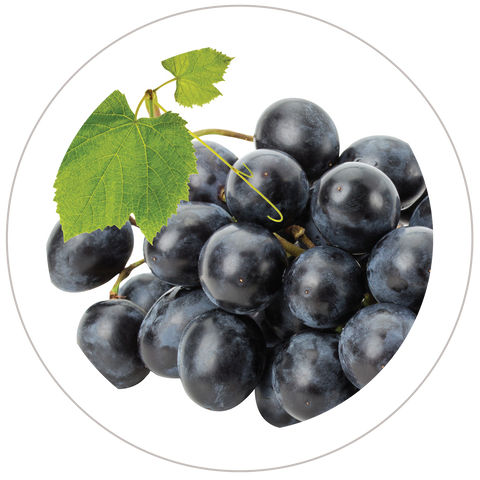 Grape
Filled with vitamins (C), minerals (potassium), fiber, andantioxidants (resveratrol, lutein, and zeaxanthin) … and water which promoteshydration, grapes promote cellular repair, heart, eye, and brain health andhelp manage blood sugar.
Hawthorn Berry
Loaded with antioxidants and rich in polyphenols, the hawthorn berry is believed to promote cellular repair and prevent premature aging,decrease inflammation, lower blood pressure, aid digestion (by acting as aprebiotic), reduce anxiety and cholesterol.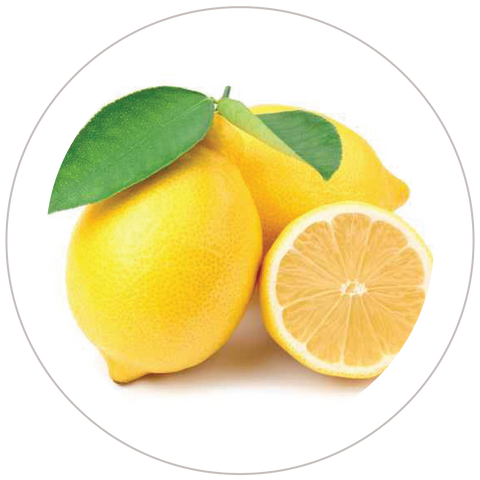 Lemon
Lemons contain high amounts of fiber and vitamin C along withlesser amounts of calcium, potassium, and magnesium, giving them a highnutritional value which helps support—oral health, cellular repair, the immunesystem, hearth health, and help fight cancer. Lemons are also known to haveantimicrobial and anti-fungal properties.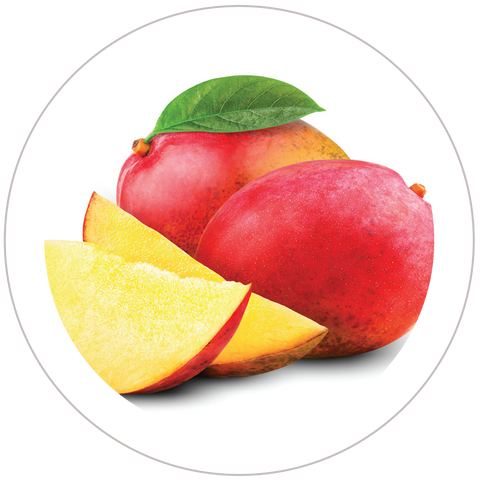 Mango
Rich in fiber, pectin, vitamin A, B6, C, and potassium, mangoesprovide superfood support for a healthy heart, skin, eyes, cholesterol levels,immune system, digestive function, and a stronger memory. Mangoes also helppromote hydration and maintain good alkaline levels as well as havinganti-cancer properties.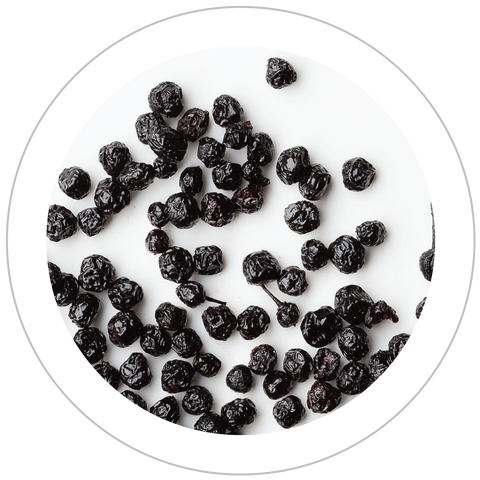 Maqui Berry
High levels of antioxidants promote healthy skin, lower bloodsugar levels, and lowered inflammation. It supports cardiovascular health and ahealthy gut biome. Studies also link the maqui berry to improved eye health.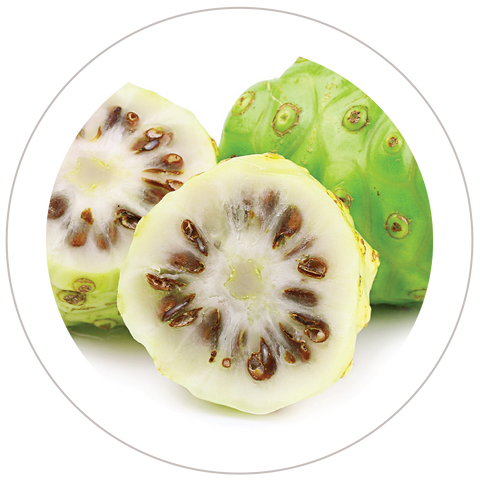 Noni
High in antioxidants and full of vitamins (C) and minerals,including iron, calcium, potassium, copper, magnesium, sodium, zinc,phosphorous, and selenium. Noni is linked to relief from joint pain, oxidativestress, immune health, heart health, increased endurance, and may supportweight loss.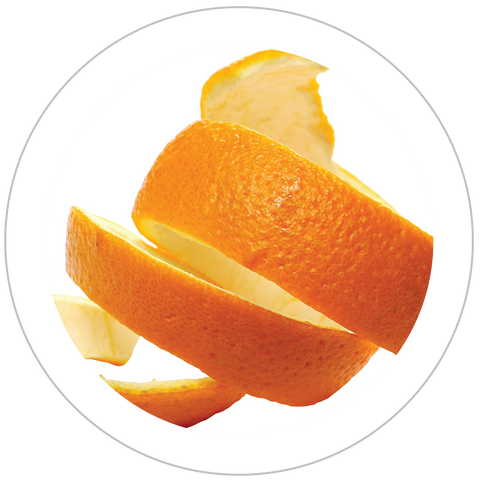 Orange Peel
Rich in polyphenols, orange peels contain good amounts ofvitamins A, B6, folate, riboflavin, thiamine, and calcium. Orange peels maysupport heart health, prevent allergies, prevent cancer, reduce weight, aiddigestion, treat skin problems, cure asthma, cure hangovers, treat bad breath, andfight infections, colds and the flu.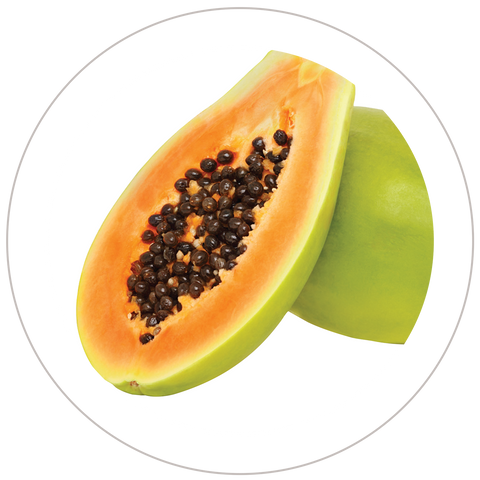 Papaya
Papayas contain high levels of antioxidants (lycopene) andvitamins (A, C, and E). Diets high in antioxidants may reduce the risk of heartdisease, prevent the oxidation of cholesterol, fight inflammation, protectagainst skin damage, and provide cancer fighting properties.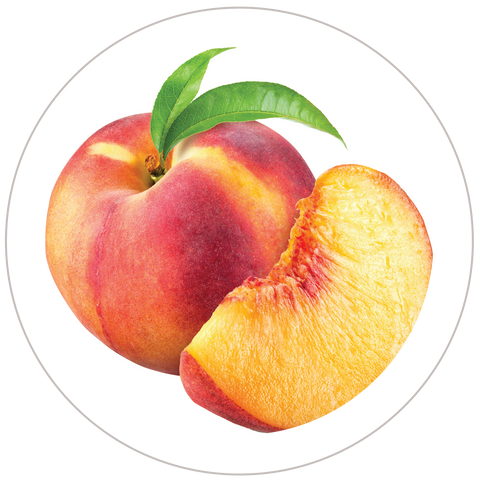 Peach
Nutritious and rich in antioxidants (polyphenols, andcarotenoids), vitamins (vitamins A, C, E, and K), and minerals (potassium,niacin, copper, and manganese), peaches help protect the body from oxidativedamage such as aging and disease. It may even reduce allergy symptoms.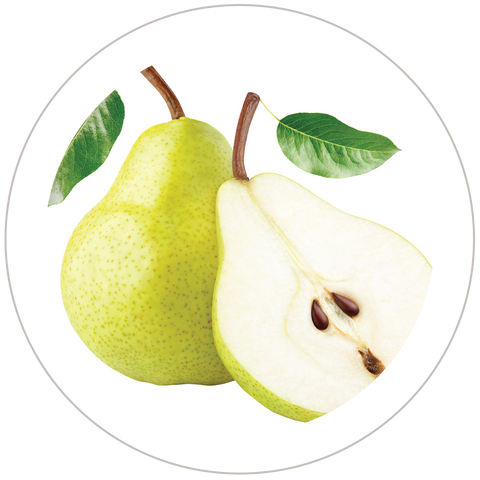 Pear
Highly nutritious pears are rich in soluble and insoluble fiber,vitamins (C and K), and minerals (potassium and copper). Also an excellentsource of polyphenol antioxidants. Pears promote good gut health, heart health,lower the risk of diabetes, and have anti-inflammatory and anti-cancerbenefits.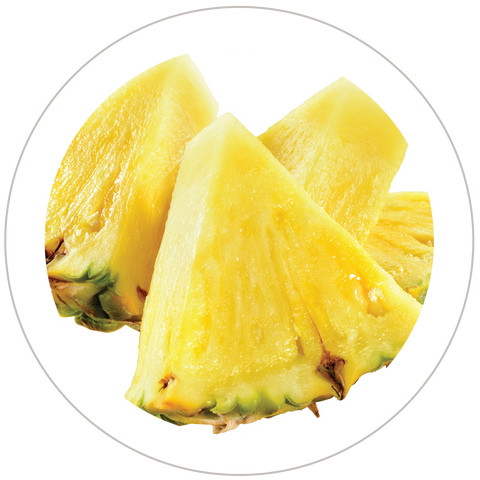 Pineapple
Containing nutrients, antioxidants, vitamins (C and B6), fiber,and other helpful compounds such as enzymes and minerals (manganese, copper,thiamine folate potassium magnesium, niacin, pantothenic acid, riboflavin, andiron), delicious pineapples can help prevent inflammation and disease, lowerthe risk of cancer, aid digestion, ease symptoms of arthritis, and speedrecovery.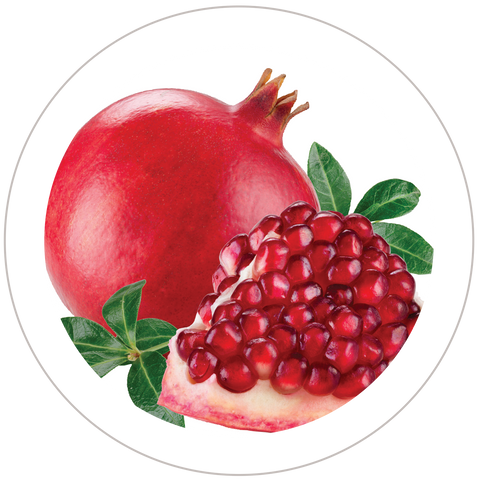 Pomegranate
Jam packed with nutrients, pomegranates are high in fiber,vitamins (C and B9—as folate), and minerals (calcium, iron, magnesium,phosphorus, and potassium), and they even contain some protein. They are richin antioxidants and anti-inflammatory compounds (punicalagins) that haveprotective benefits for the heart, urinary tract, brain, digestive system, andprostate. Pomegranates also may have anti-cancer benefits and support enduranceand recovery while fighting off harmful germs.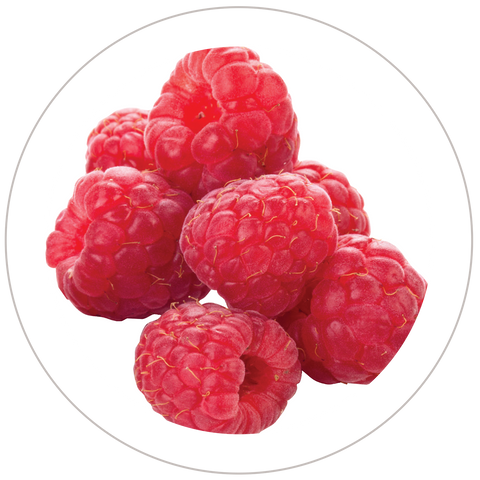 Raspberry
Raspberries provide potassium, omega-3 fatty acids, and mineralssuch as manganese which help regulate blood sugar, support healthy heartfunction and help prevent stroke and heart disease, lower blood pressure, andprovide essential nutrients for healthy bones and skin.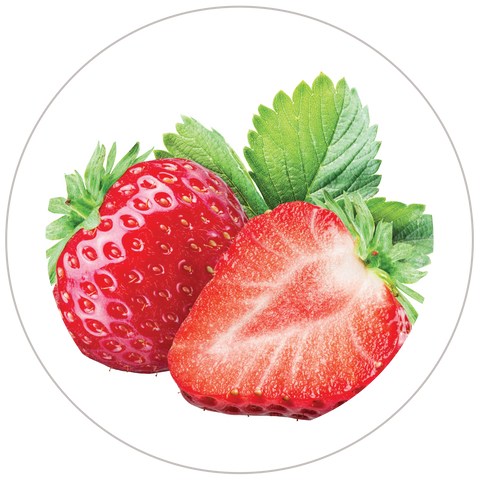 Strawberry
This potent little berry can help protect your heart, increaseHDL cholesterol, lower blood pressure, and guard against cancer. It's packedwith vitamins, fiber, and very high levels of antioxidants (polyphenols) tofight oxidative stress.
Organic Veggies, Greens, and Grasses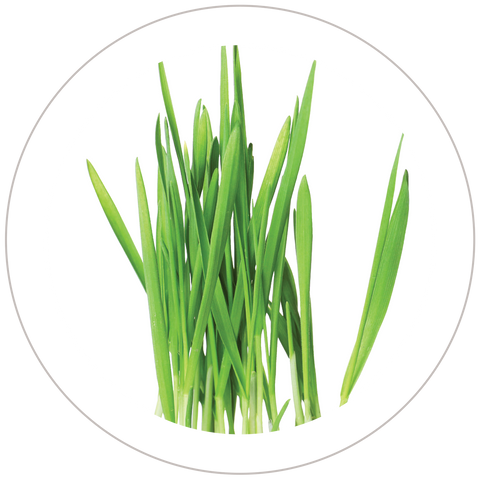 Barley Grass
Nutrient-rich barley grass offers a variety of health benefits.It is rich in antioxidants, vitamins and minerals such as magnesium which isessential to your health. A great source of soluble and insoluble fiber, itaids in better digestion, bone health and reduced risk of heart disease.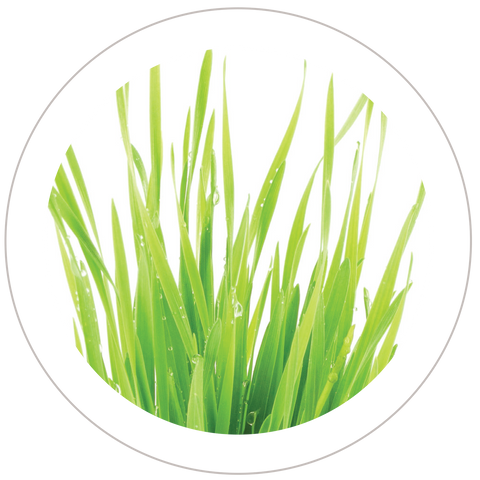 Oat Grass
As a superfood, oat grass is a good source of beta carotene,calcium, vitamins C, K, and B, folic acid, fiber, and protein. It may helpimprove skin, boost the immune system, strengthen bones, reduce risk of heartdisease, and improve reproductive health.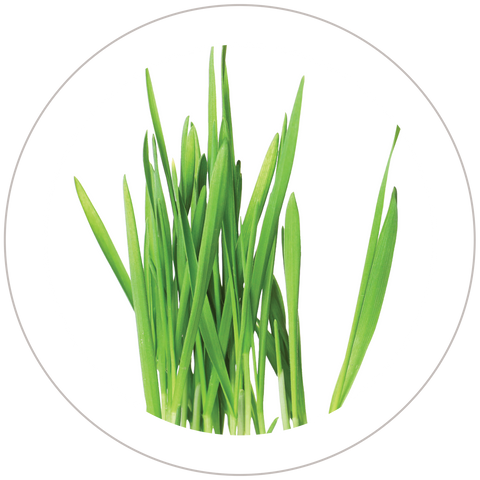 Wheat Grass
High in nutrients and antioxidants, wheat grass has severalevidence-based health benefits: it may reduce cholesterol, help kill cancercells, aid in blood sugar regulation, alleviate inflammation, and promoteweight loss.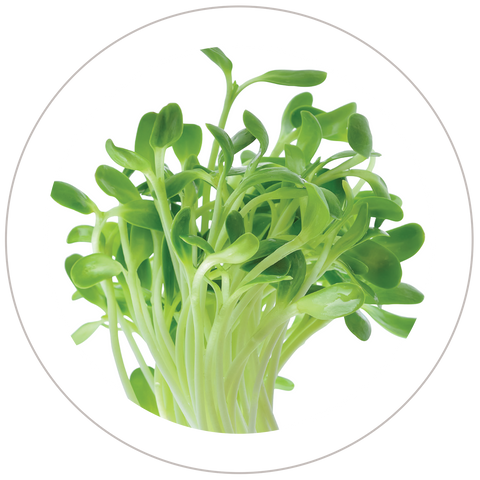 Alfalfa Sprouts
Fiber rich with antioxidants, vitamins C and K, and minerals(copper, folate, and magnesium), Alfalfa has been shown to help lowercholesterol and may have benefits for blood sugar management and relief frommenopause symptoms.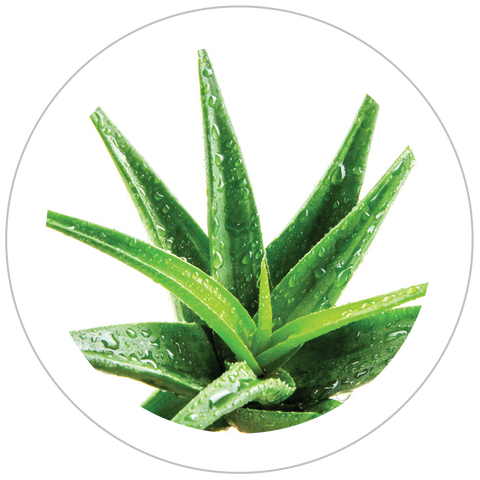 Aloe Vera Leaf
Contains 20 of the 22 amino acids your body requires. Aloeplants also contain vitamins (A, C, E, B1, B2, and B12) and minerals (calcium,copper, magnesium, chromium, manganese, potassium, zinc, and sodium). Consumingaloe vera can improve overall skin health, cause dental plaque reduction, actas an anti-inflammatory, boost immunity, supports digestive function, reduceblood sugar, and is a good source of antioxidants.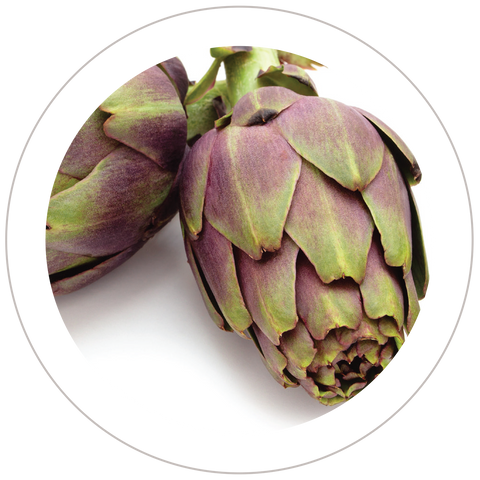 Artichoke
Loaded with minerals (calcium, potassium, folate, magnesium,phosphorus, and sodium) as well as vitamins (C and K), artichokes may help youmaintain strong bones, protect your brain, and help regulate blood pressure.Artichokes are rich in fiber and may also help stabilize blood glucose levels,lower cholesterol, and decrease risks for heart disease, stroke, and cancer.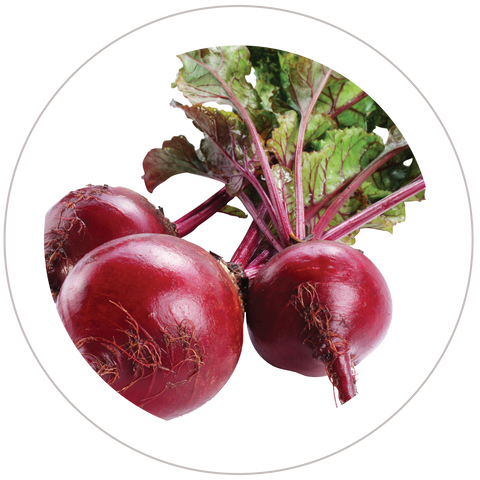 Beets
Beetroots boast an impressive nutritional profile that includesmany of the vitamins and minerals the body needs—including folate, manganese,and copper. Beets provide nutrients that are key to growth, development, andheart health. As well as support for bone, metabolism, brain function, and energyproduction.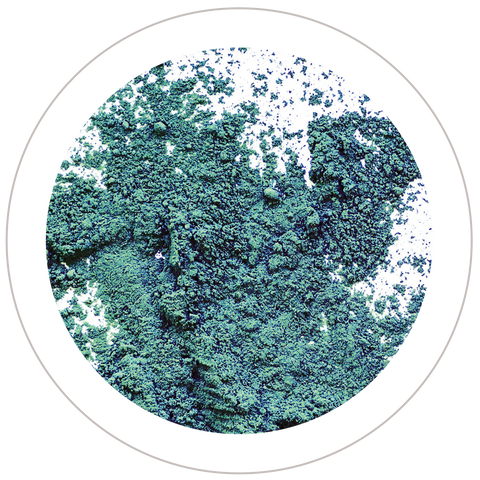 Blue Green Algae
A good source of plant protein and high in iron and otherminerals, blue green algae has been used to treat high blood pressure, highcholesterol, diabetes, and obesity.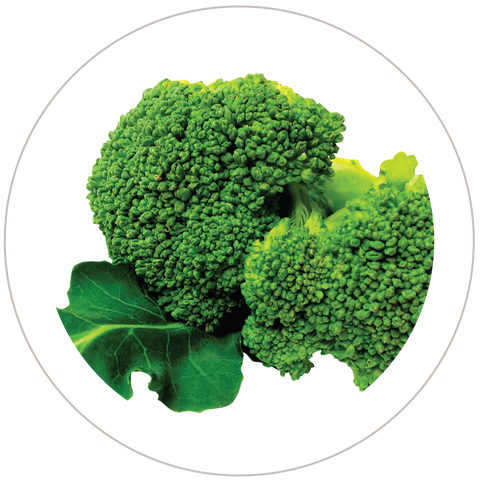 Boccoli
Packed with vitamins, minerals, and bioactive compounds,broccoli has potent levels of antioxidants and may contribute to reducedinflammation, protect against certain types of cancer, support heart health,and aid blood sugar control. Provides choline.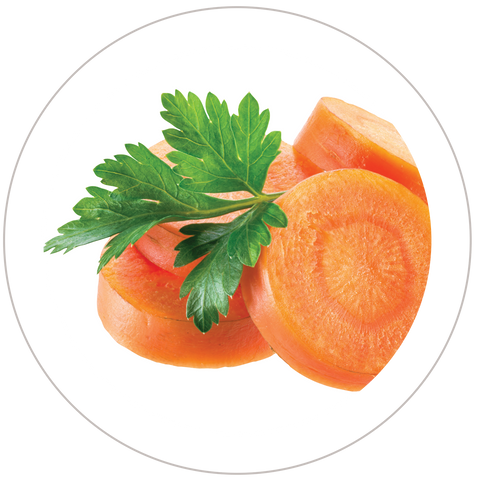 Carrot
A particularly good source of beta carotene, fiber, vitamin K1,potassium, and antioxidants (which help produce vitamin A), carrots are the perfect"health food." They are reduce risks for certain cancers, lower bloodcholesterol, and promote good eye health.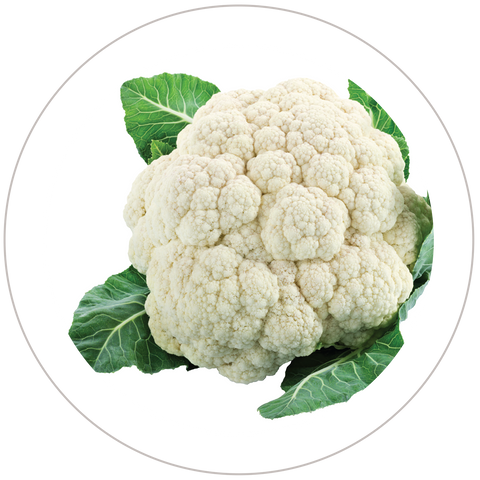 Cauliflower
High in fiber and B vitamins, cauliflower has an impressive listof nutrients. It is a good source of antioxidants (including sulforiphane—anantioxidant that appears to protect against certain cancers) and is one of thefew plants that provides choline which plays a major role in reducing risk ofliver and heart disease, as well as dementia or Alzheimer's.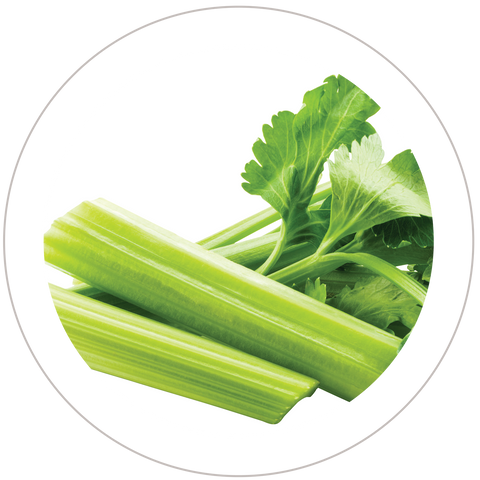 Celery
Celery is rich in fiber, vitamins, and antioxidants like apigenin and luteolin, which may help combat cancer. It also contains phthalides, promoting heart health and lower blood pressure. With vitamin K, celery improves bone density and reduces fracture risk, making it a nutritious addition to a balanced diet.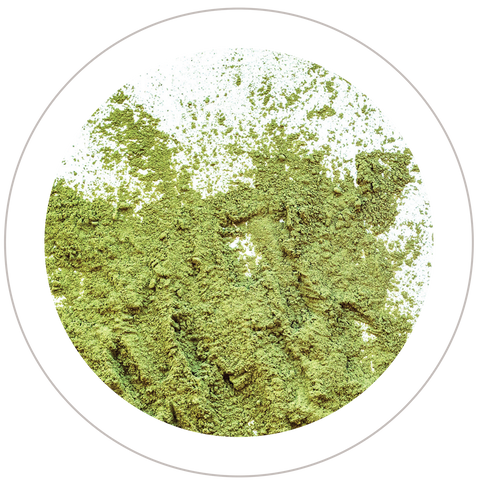 Chlorella
This nutrient dense algae has an impressive nutritional profilethat aids in detoxification by helping the body remove heavy metals or harmfulcompounds. Chlorella may enhance the immune response, help lower cholesterol,and promote heart and kidney health. Chlorella's branched-chain amino acidcontent may enhance aerobic endurance.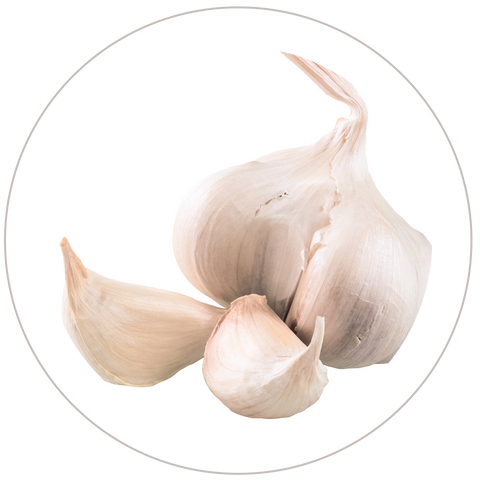 Garlic
Highly nutritious and containing compounds with potent medicinalproperties, garlic is known to boost the immune system against illnesses thatinclude the common cold. It is believed to help reduce blood pressure, improvecholesterol levels, and provide antioxidants to help prevent Alzheimer's anddementia.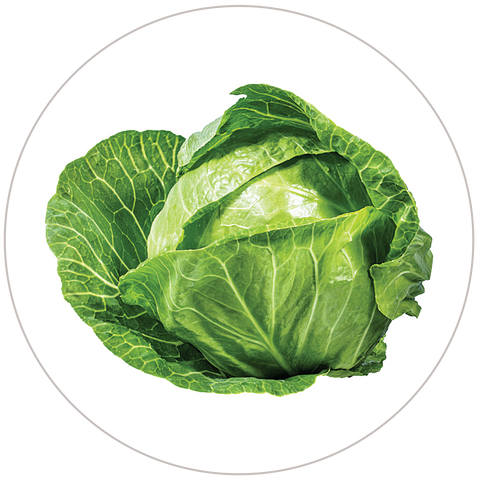 Green Cabbage
Green cabbage is a nutrient powerhouse, packed with fiber, vitamins, and antioxidants. Its sulforaphane content offers potential cancer-fighting benefits. Additionally, the presence of vitamin K supports bone health, while vitamin C boosts the immune system. Including green cabbage in your diet can contribute to overall wellness.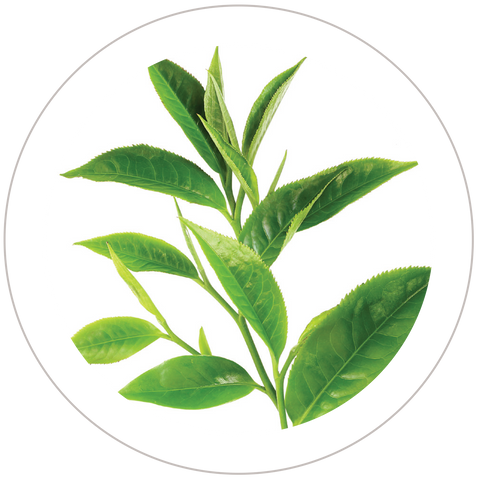 Green Tea Leaf
Loaded with antioxidants (including catechin compounds), green tea leaf may help improve brain function, promote fat loss, lower risks of heart disease, improve insulin sensitivity, and protect against certain cancers. Rich in polyphenols, it may also help reduce inflammation.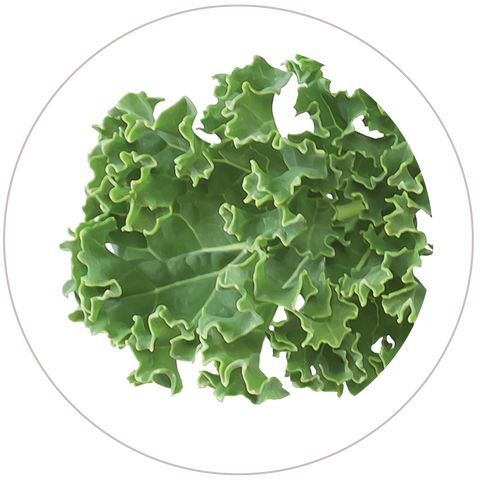 Kale
One of the most nutrient-dense foods on the planet, kale is amineral- and vitamin-rich superfood. This antioxidant powerhouse helpscounteract oxidative stress to fight aging and disease. It is an excellentsource of vitamin C which serves many of the body's vital cellular functions.It may help lower cholesterol and reduce the risk of heart disease, and as one ofthe world's best sources of vitamin K, it promotes healthy blood clotting andmay help prevent osteoporosis. Kale is rich in beta-carotene, loaded withcompounds that are believed to protect against cancer, and is high in mineralsgenerally lacking in the modern diet (such as calcium, potassium, andmagnesium).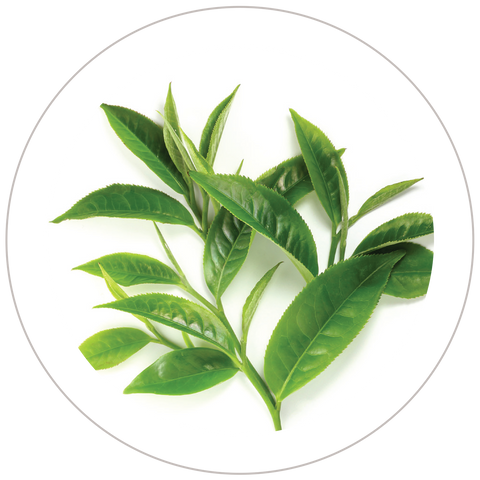 Matcha Green Tea
Matcha has a unique nutrient profile from other green teas.Farming methods create an increase in chlorophyll production which boosts theamino acid content. It is high in antioxidants, may help flush the liver, boostbrain function, help prevent cancer, and may promote heart health. It also helpswith weight loss through increased fat burn.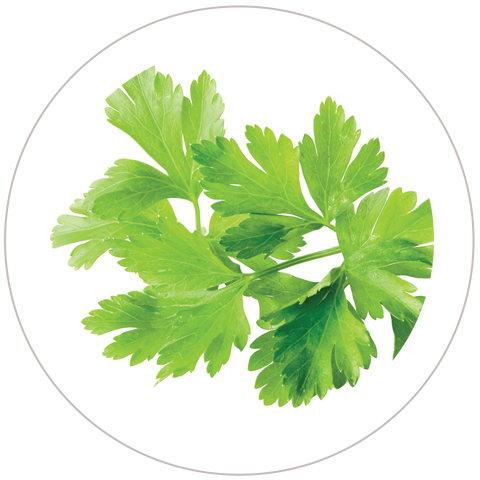 Parsley
Parsley may surprise you with its nutrient offering. It is rich in many vitamins, particularly vitamin K which supports blood clotting and bone health. It is also a great source of antioxidant rich vitamins A and C. Parsley contains cancer-fighting compounds and is rich in eye health nutrients. As a good source of folate, it supports heart health.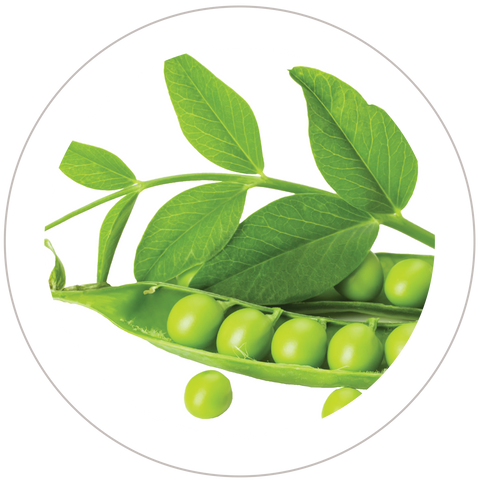 Peas
A good source of vitamins C and E, zinc, and other antioxidants that boost your immune system. Peas may also help reduce inflammation and lower risk of diabetes, heart disease, and arthritis.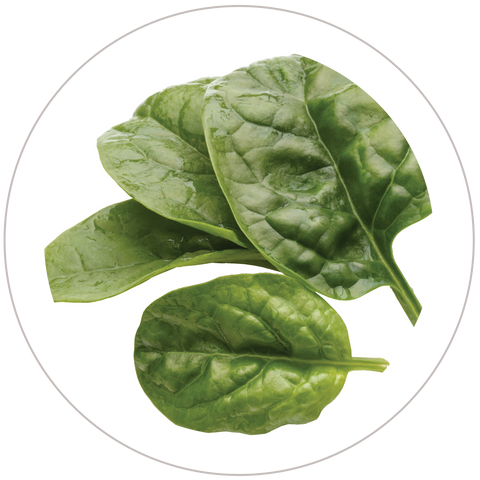 Spinach
An excellent source of many vitamins and minerals, spinach maybenefit eye health, reduce oxidative stress, help prevent cancer and reduceblood pressure levels. High in insoluble fiber. Polyphenols.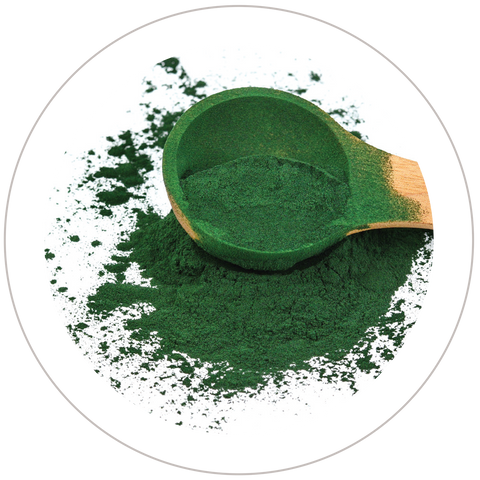 Spirulina
Spirulina  may be the most nutritious food on the planet. It is packed with nutrients that provide powerful antioxidant and anti-inflammatory properties. It protects HDL and helps lower LDL cholesterol. It may have anti-cancer properties, reduce blood pressure, improve symptoms of allergic rhinitis, increase hemoglobin in red blood cells and improve immune function. It may even lower blood sugar levels and improve muscle strength and endurance.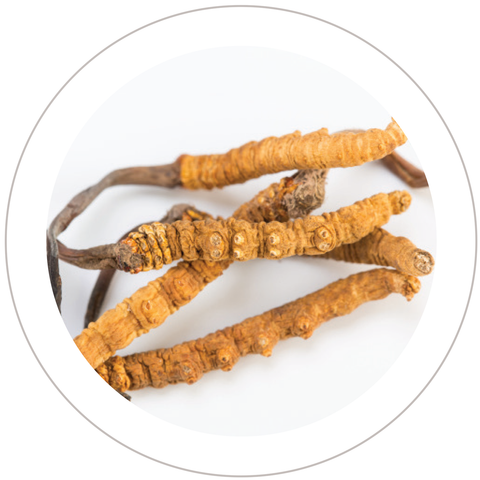 Caterpillar
Rare and highly prized for its potential health benefits, theCaterpillar mushroom is believed to help restore vitality, reduce fatigue, andboost strength. It can also help improve the way the body uses oxygen, provideanti-aging benefits, inhibit cancer and tumor growth, maintain healthy bloodsugar levels, act as an anti-inflammatory, and protect bone marrow and thedigestive system.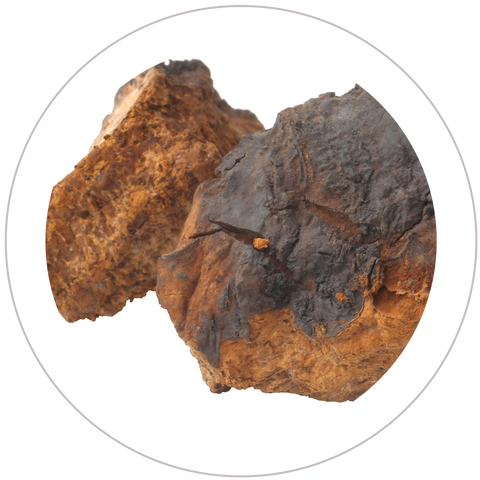 Chaga
Used for centuries to boost immunity and improve overall health,the Chaga mushroom is a nutrient dense superfood, rich in a wide variety ofvitamins and minerals. It may provide anti-aging benefits, help reduce badcholesterol, support the immune system, control inflammation, and lower bloodsugar.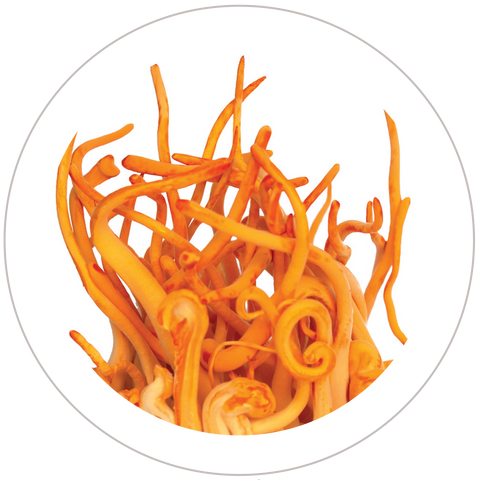 Cordyceps
Cordyceps is a powerful fungus known for its health benefits. It has been traditionally used for boosting energy, improving athletic performance, and enhancing overall vitality. This remarkable mushroom is believed to support the immune system, promote respiratory health, and aid in combating fatigue. With its diverse medicinal properties, Cordyceps is a valuable addition to natural wellness practices.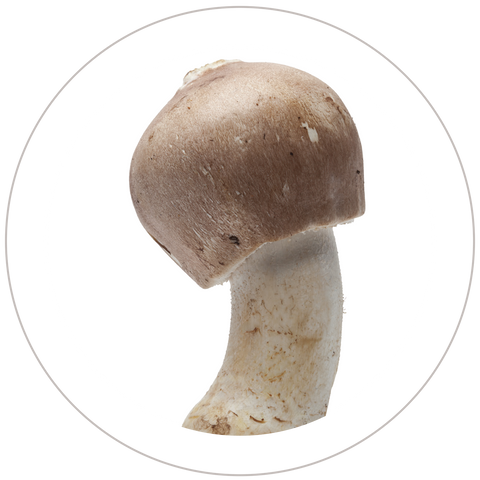 Himematsutake
Filled with antioxidants, the Himematsutake mushroom is believedto boost the immune system, fight tumor development, and aid in theeffectiveness of type 2 diabetes medications.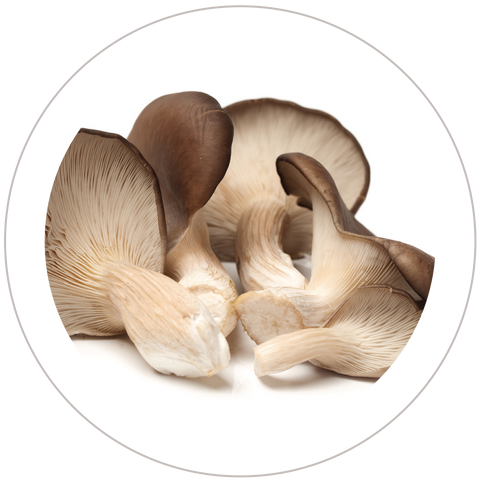 King Trumpet
A powerful superfood, rich in antioxidants, the King Trumpet mushroom has been shown to lower cholesterol, aid in weight loss, and may support bone, breast and prostate health. It has even been shown to have anti-viral properties.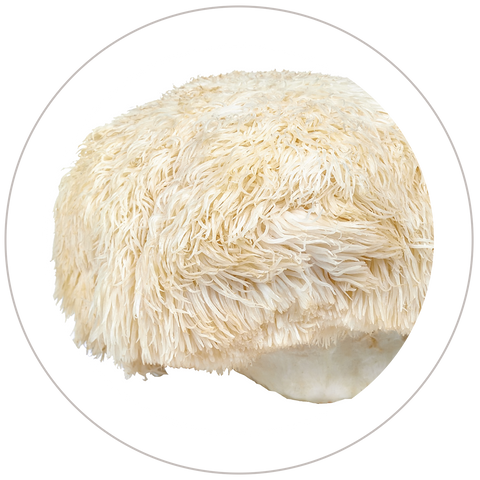 Lions Mane
It may look like a Tribble from Star Trek, but the Lion's Mane mushroom packs an impressive list of potential health benefits. It may reduce inflammation, prevent oxidation, strengthen immunity through gut support, lower anxiety and depression, boost cognitive health, lower blood sugar levels, and may provide faster healing for skin and nerve injuries. And it's rich in antioxidants.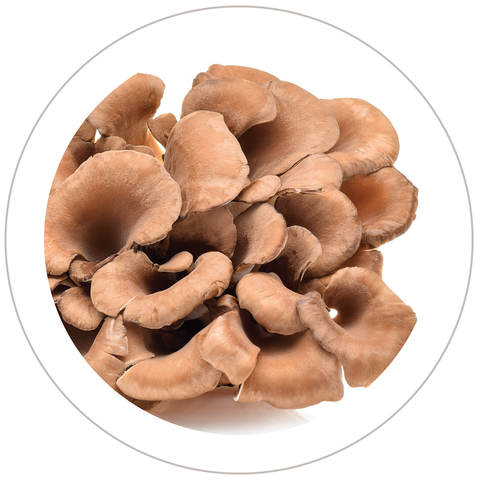 Maitake
The Maitake mushroom is a type of adaptogen, which assists thebody in fighting against mental or physical difficulties. The Maitake offersother potential benefits as well—it may help prevent or aid in the treatment ofbreast cancer, lower cholesterol, increase fatty acids for energy, and supportimmune function.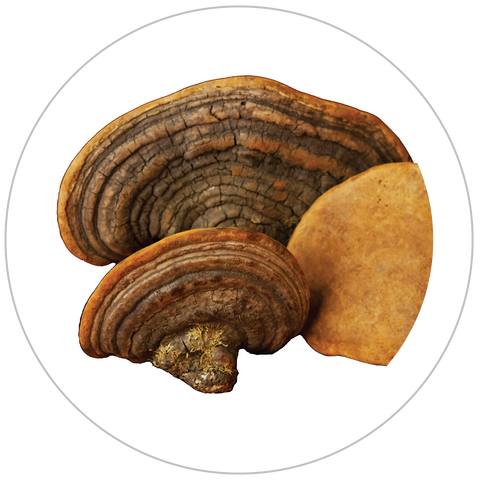 Meshimakobu
Ancient emperors once drank teas made of the Meshimakobu mushroom, believing it to be an elixir for vitality and long life. Today's research believes that it may reduce auto-immune response, increase fertility in women, help maintain healthy breast tissue, and be effective in the treatment of allergic reactions.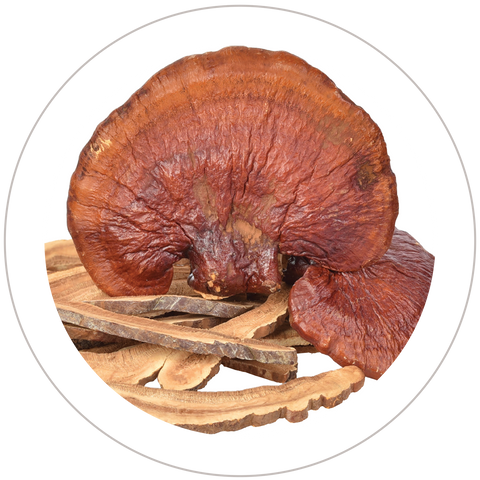 Reishi
A staple in Eastern medicine, the Reishi is believed to helpboost the immune system by supporting white blood cells, reduce fatigue anddepression, increase good (HDL) cholesterol and decrease triglycerides.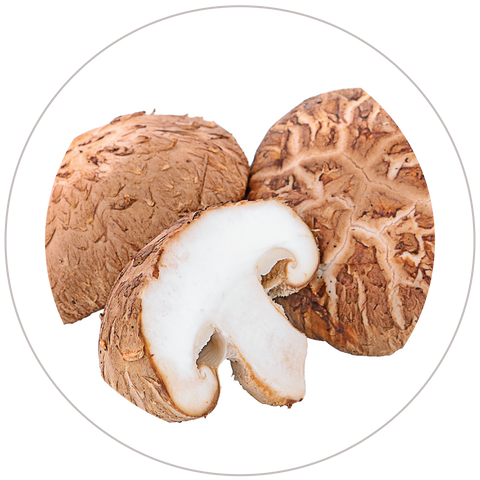 Shiitake
Popular worldwide for its flavor, the Shiitake mushroom is alsopacked with fiber, vitamins, minerals, and enzymes. It may help boost theimmune system, protect against cancer and inflammation, help lower cholesterol,prevent oxidative damage, help with weight management, and improve circulatoryhealth. And it has antiviral, antibacterial, and anti fungal properties aswell.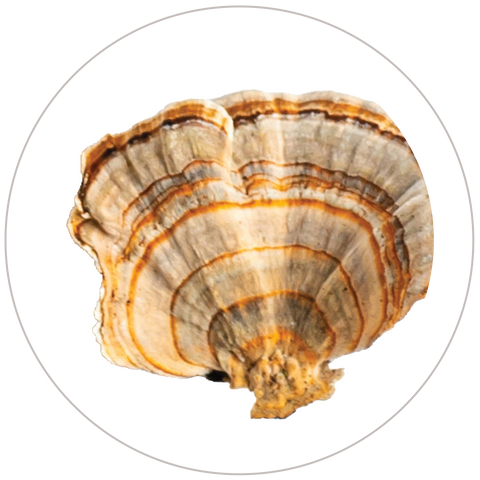 Turkey Tail
Packed with antioxidants that inhibit oxidative damage andnatural prebiotics that support a healthy gut, the Turkey Tail mushroom mayhelp enhance the resilience of your immune system, promote cellular immuneresponse and suppress inflammation, provide immunity to toxins, protect thebody from certain harmful bacteria, prevent cancer, reduce tumors, and enhancecancer treatments.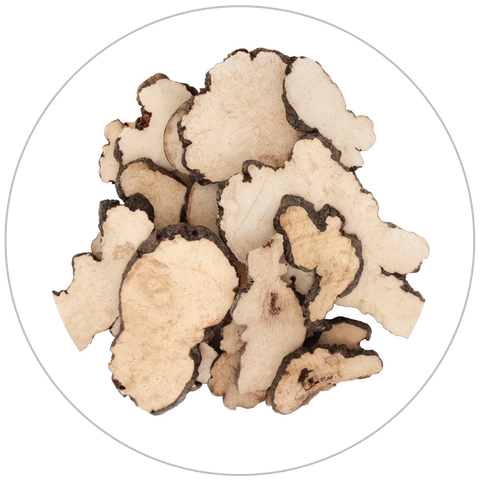 Zhu Ling
The rare Zhu Ling mushroom may protect liver and kidney health,stop growth or even destroy tumors, stimulate the immune system, promotecellular communication for an optimal immune response, and enhance protectionfrom viruses and bacteria.
Organic Herbs, Roots, and Seeds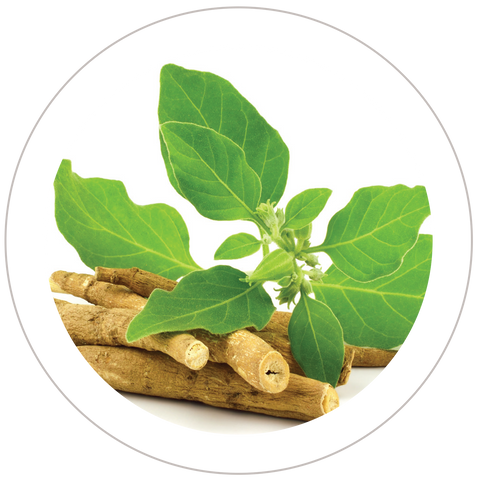 Ashwagandha
An adaptogen, ashwagandha is a medicinal herb that may help calm the brain, reduce swelling and inflammation, lower blood pressure, and aid the body to resist physical and mental stress. It may also benefit athletic performance through enhanced oxygen consumption.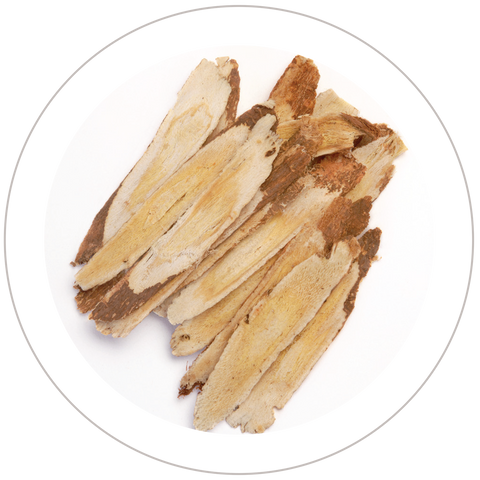 Astragalus
Astragalus is an adaptogen believed to be an antioxidant-rich,heart-friendly herb that may help lower cholesterol, relieve seasonal allergy symptoms, reduce stress, aid in better sleep, and have anti-aging properties.Astragalus has also been used for more than a thousands years as an immune system booster.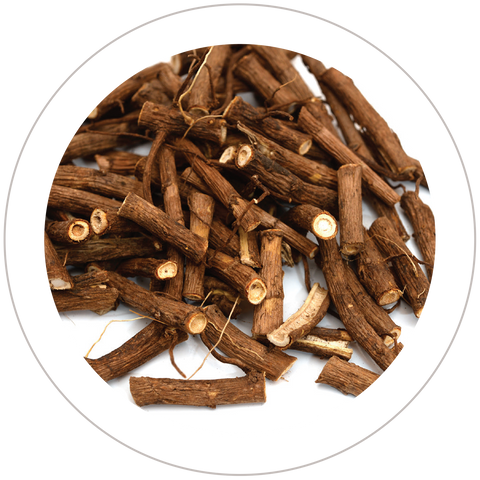 Eleuthero Root
An adaptogenic herb that is thought to boost energy, metabolism, and physical performance, and protect the body from the effects stress,. It may prevent heart disease, provide anxiety and depression relief, and stress recovery.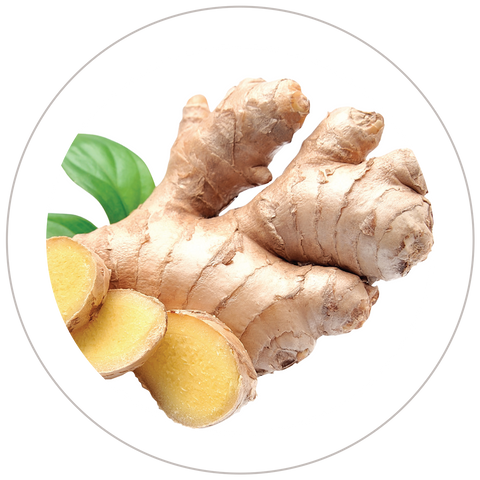 Ginger Root
Ginger contains a compound called gingerol which is associatedwith several health benefits such as aid in digestion, reduce nausea, lower therisk of infections, help fight the cold and flu, as well as certain cancers. Itis rich in antioxidants. And ginger has been used to help reduce BMI, lowerblood sugar, and improve heart disease risk factors. And it may help alleviateosteoarthritis and menstrual pain.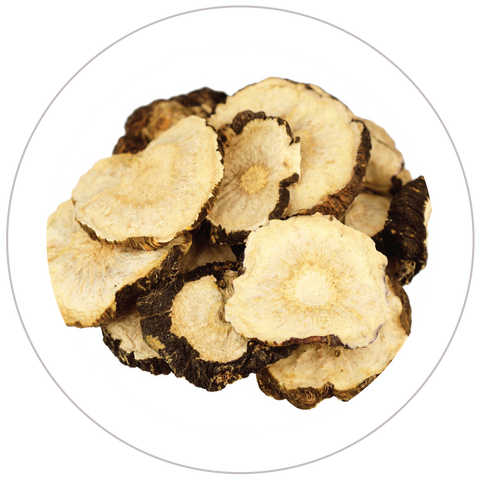 Maca Root
Maca root contains fiber, amino acidds, vitamins and minerals,as well as bioactive compounds that may be responsible for its medicinalproperties. It may help relieve menopause symptoms, improve energy levels, andimprove mood.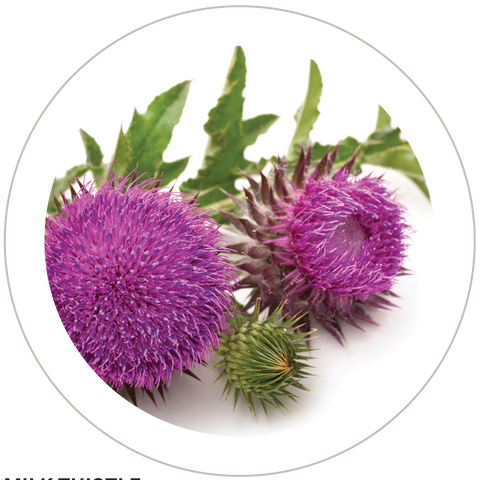 Milk Thistle
A milk thistle compound called silymarin is known to have antioxidant, antiviral and anti-inflammatory properties. Traditionally, milk thistle has been used to treat liver and gallbladder disorders, promote breastmilk production, prevent and treat cancer, and even protect the liver from environmental toxins.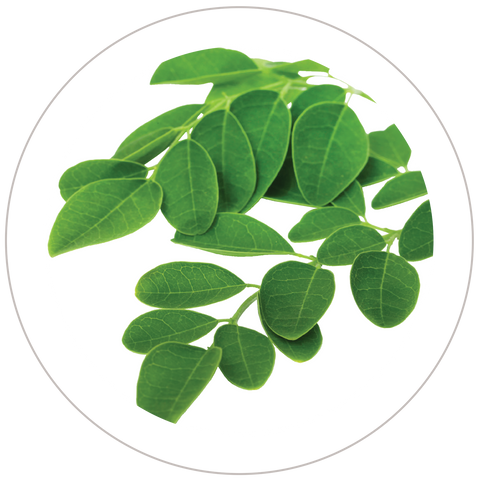 Moringa Leaf
Rich in vitamins, minerals, and amino acids (the building blocks of proteins), moringa acts as an anti-inflammatory. Its high antioxidant levels may help lower blood pressure, stabilize blood sugar levels, lower cholesterol, protect the liver, improve bone health, support skin and hair health, increase body fat burn, and fight chronic disease. Moringa is also beneficial against digestive disorders.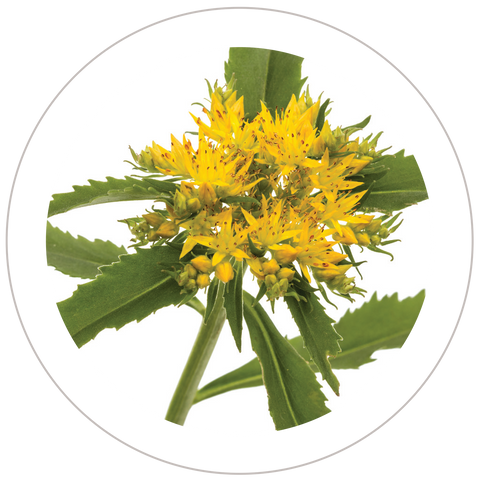 Rhodiola
The potential health benefits of rhodiola include: lowered stress, fight fatigue and improve exercise performance, reduce symptoms of depression, and improve brain function. It may also help manage diabetes and have anti-cancer properties.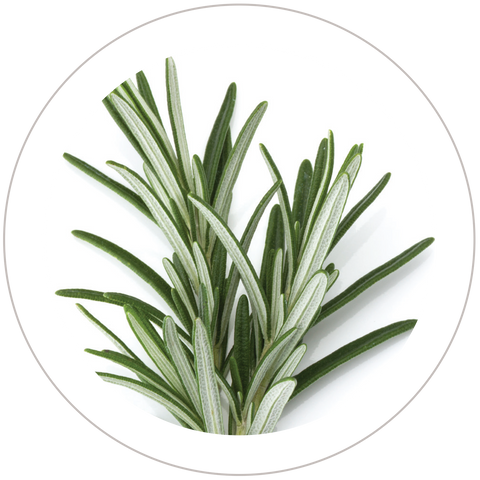 Rosemary
Studies have shown that rosemary has powerful antibacterial, antiviral, and anti fungal properties. Rosemary has the potential to lower the risk of infection and aid the immune system.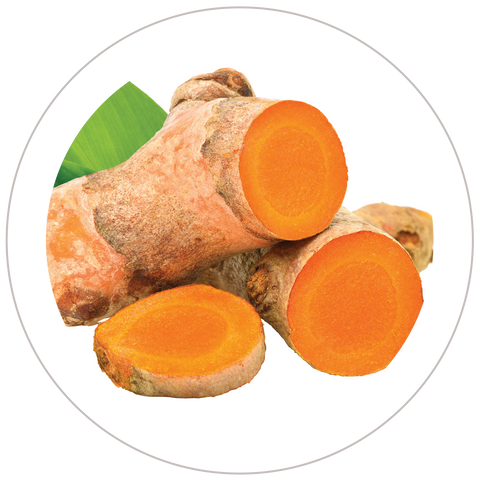 Turmeric
Turmeric is related to the ginger plant and has been used ineastern medicine for centuries. Curcumin, a compound in turmeric, helps fightinflammation and stabilize blood sugar levels. It may also help fight offviruses and ease menstrual cramps.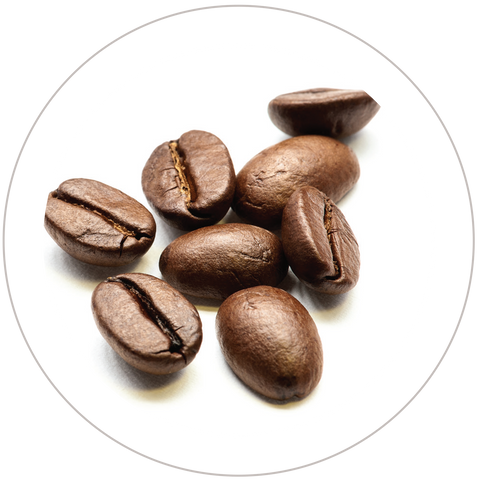 Coffee Bean
Coffee beans (seeds of the coffee fruit) are packed withantioxidants (polyphenols) and linked to numerous health benefits that includea reduced risk of type 2 diabetes, depression, and liver disease.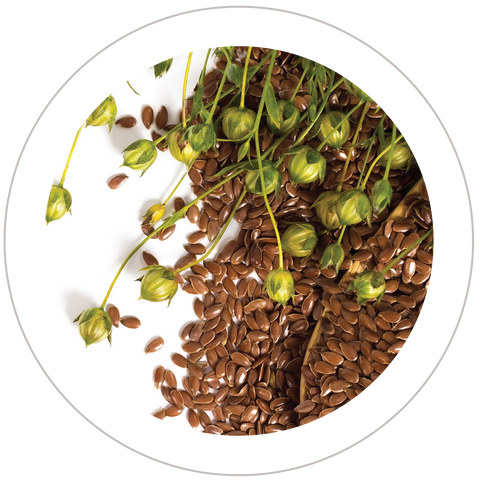 Flax seed
Rich in fiber and loaded with nutrients, flaxseed is linked tonumerous health benefits. High in thiamin, flaxseed supports energy metabolismand cell function. It is high in omega-3 fatty acids which may help reduceinflammation, prevent cholesterol deposits, lower risks of breast and othercancers. It is renowned for its ability to decrease blood pressure levels. Andit may stabilize blood sugar levels.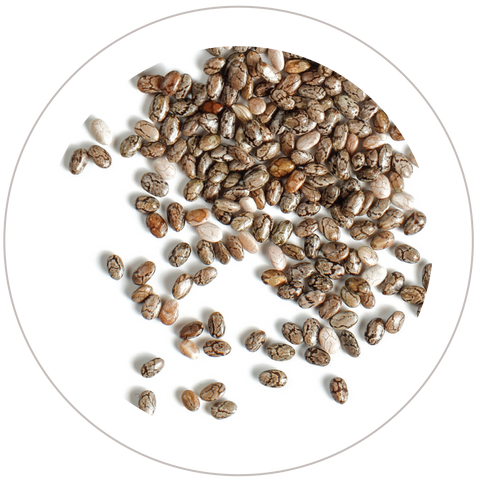 Chia
Rich in fiber, antioxidants, minerals and heart-healthy omega-3fatty acids, chia seeds may help neutralize cell damaging free radicals,support weight loss, lower the risk of heart disease, help regulate blood sugar, and provide nutrients that are important for bone health.
Cocoa
The superfood of all superfoods, cacao is rich in fiber and has one of the highest sources of magnesium. It is loaded with antioxidants, calcium, zinc, copper, and selenium. It even contains more heart-healthy flavonoids than red wine.
Grape Seeds
Grape seed has been shown to protect against bacterial infections. Flavinoids may support heart and vein health.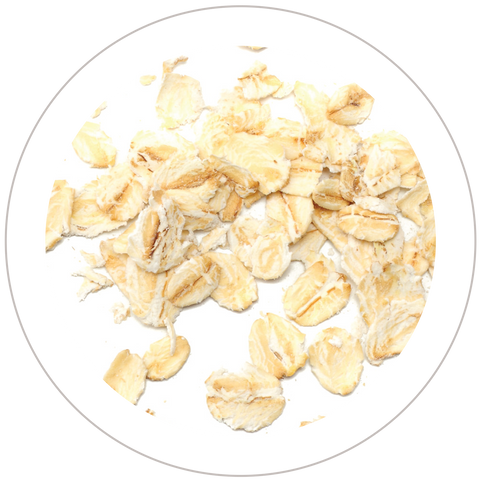 Oats
From reducing glucose rise to keeping your heart healthy, oat fiber is the unsung hero of healthy eating. Insoluble oat fiber also provide syour digestive system with fiber your "good" bacteria requires as a food source to help you maintain a healthy gut.
Acacia Gum
An excellent water-soluble, prebiotic fiber that ferments in theintestines, increasing the intestinal population of Bifidobacteria and bacteroidetes.It enhances the fiber content of food and beverages and is helpful in keepingcholesterol under control.
Blue Agave Inulin
A rich source of prebiotic fiber, promoting healthy bacteria in the digestive system, blue agave inulin has a low impact on blood sugar levels thanks to its glycemic index.
Guar Gum
Promotes the growth of good bacteria and reduces the growth ofharmful bacteria in the gut. Improves stool texture and bowel movementfrequency. Helps to normalize stools by absorbing excess liquid (diarrhea) orsoftening texture (constipation).
Inulin
A soluble fiber that nourishes gut microbes, eases constipation,and helps the body absorb magnesium and calcium. Benefits may include loweringblood sugar levels in type II diabetes patients.
Jerusalem Artichoke Inulin
Rich in prebiotic fiber, inulin supports good digestive health, and may support heart health, glucose control, weight management, and prevent chronic disease.
Organic Dairy Free Probiotics
B. Bifidum
A "good" bacteria that helps break down food, absorb nutrients,and fight off "bad" organisms that might cause diseases. Researchers believe itmay boost the immune system as well.
B. Coagulans
Bacillus coagulans are believed to help alleviate constipationand irritable bowel syndrome, as well as symptoms of diarrhea, gas, andindigestion.
B. Longum
A multifunctional probiotic that stabilizes gut microbiota and improves the intestinal environment. It may help alleviate gastrointestinal, immunological, and infections diseases.
B. Subtilis
Bacillus subtitles may improve digestive health and IBS symptoms, support immune system function, and lipid metabolism.
L. Acidopholus
A probiotic that promotes the growth of good bacteria, and may help treat certain vaginal inflammation and digestive disorders.
L. Casei
A strain of probiotic that may help balance the gut microbiota,improving gastrointestinal dysfunction, preventing infection and cancer, andmodulating inflammatory and immune response.
L. Rhamnosus
This probiotic may boost your overall digestive health, treatdiarrhea, relieve IBS symptoms, and strengthen your gut. It may also protectagainst cavities and UTI's.
S. Thermophiulus
A good digestive tract bacteria that can help break down food,absorb nutrients, and fight off "bad" organisms that might cause disease.
Acid Protease
A group of proteases with an optimal pH. Proteases are believed to aid the digestion of proteins, the absorption of amino acids, boost immune function, promote cardiovascular health, and accelerate tissue repair.
Alkaline Protease
Proteases are hydrolytic enzymes that break down proteins intosmall peptides and amino acids. Alkaline protease supports the endocrine anddigestive systems, reduces pathogen counts, and improves disease resistance.
Alpha Galactosidase
Alpha-galactosidase is an enzyme that helps reduce gas and bloating caused by eating beans and cruciferous vegetables.
Amylase
An enzyme that helps break down carbohydrates for easier digestion and absorption, supporting metabolic health and aiding healthy blood sugar levels.
Beta Glucanase
Beta-glucans are soluble fiber that may offer a number of health benefits, including lowering cholesterol, improving blood sugar management, and boosting the immune system.
Bromelain
Bromelain is key to producing substances that fight pain and swelling. It is also believed to interfere with tumor cells and slow blood clotting.
Cellulase
Cellulase is a vital enzyme that breaks down plant fiber during digestion and facilitates biofuel production. It plays a pivotal role in both digestive health and sustainable energy generation.
Fungal Protease
Fungal protease improves the breakdown and absorption of carbohydrates. The body's ability to obtain amino acids from a thorough breakdown of proteins will also improve the use of fats as an energy source.
Glucoamylase
A digestive enzyme that helps break down starches into glucose, encouraging smooth digestion and deterring digestive upsets.
Hemicellulase
Hemicellulase targets the breakdown of Candida, supporting a healthy immune system and reducing inflammation caused by the body's reaction to a yeast overgrowth.
Invertase
An important enzyme that aids in the digestion of complex sugars to give the body a quick energy source.
Lactase
Aids in the ability to properly digest lactose and prevent symptoms such as diarrhea, cramps, and gas for people with lactose intolerance.
Lipase
Lipase is an enzyme that breaks down fats during digestion.
Maltase
Maltase helps relieve the burden of digestion on the pancreasand the small intestine, aiding the digestive system to function smoothly.
Neutral Protease
Neutral protease is involved in the generation of beta- andalpha-amylases and may act as a catalyst for the hydrolysis of peptide bonds ofproteins, releasing amino acids, or peptides.
Papain
As a protease enzyme, papain breaks down proteins. As a folk remedy, it has been used to improve digestion, treat infections, and aid with diarrhea and allergies.
Pectinase
provides better digestion of fruits and vegetables. Itcan help the provide the energy needed for proper colon function.
Phytase
Phytase helps break down phytic acid and improve the digestibility of phosphorous, calcium, amino acids, and energy for better absorption.
Protease
An enzyme that helps break down proteins and aid with digestion.
Xylanase
A digestive enzyme that aids in the breakdown of plant fibers.
Other Organic Ingredients
ALA
Alpha-lipoid acid (ALA), an antioxidant found in the cells ofthe body, helps turn glucose into energy.
CoQ10
Natural production of Coenzyme Q10 is, an antioxidant, maydecrease with age. It's an essential nutrient cells use for growth andmaintenance. It has been linked to improved aging, performance, heart health,diabetic health, fertility, and migraine reduction, and may counteract adverseeffect of statin medications.
K2
Vitamin K2 activates a protein that helps calcium minerals bind to our bones, do its job. K2 may improve bone density and reduce the risk of bone fractures.
Citric Acid
Citric Acid is a natural acid found in citrus fruits. It serves as a versatile food additive for flavor enhancement and preservation. Additionally, it is widely used in cleaning products for its effective descaling properties.
Rebaudioside A
An intensely sweet low or no calorie alternative sweetener. Rebaudioside A. refers to one of the 8 glycosides—the sweet components—isolated and purified from the leaves of the stevia plant. Stevia sweetener causes no glucose or insulin response, making it a safe sweetener for diabetics. As long as stevia is highly purified and used in moderation, it will not cause side effects and can be consumed worry-free.
Phytase
Phytase helps break down phytic acid and improve the digestibility of phosphorous, calcium, amino acids, and energy for better absorption.
Protease
An enzyme that helps break down proteins and aid with digestion.
Xylanase
A digestive enzyme that aids in the breakdown of plant fibers.
Glucoamylase
A digestive enzyme that helps break down starches into glucose, encouraging smooth digestion and deterring digestive upsets.
Hemicellulase
Hemicellulase targets the breakdown of Candida, supporting a healthy immune system and reducing inflammation caused by the body's reaction to a yeast overgrowth.
Invertase
An important enzyme that aids in the digestion of complex sugars to give the body a quick energy source.
Lactase
Aids in the ability to properly digest lactose and prevent symptoms such as diarrhea, cramps, and gas for people with lactose intolerance.