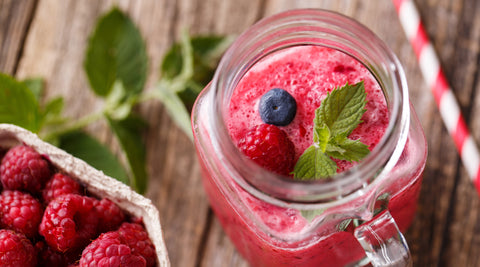 Berry Smoothie: Toss it all in a blender and mix well. Garnish with whole berries and mint leaf. Pour into a mason jar because those seem to be the in thing at the moment and they are kind of retro cool.
---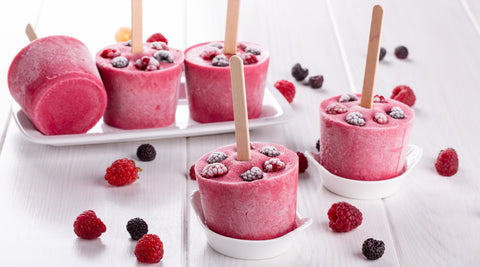 This is a healthier take on the Kool-Aid popsicles we used to make as kids. It's really simple and a fun family project. Mix Júce with water, pour into molds, add fruit to molds (if that option sounded pretty good), add popsicle sticks to your molds and place in the freezer. Leave until frozen through.
---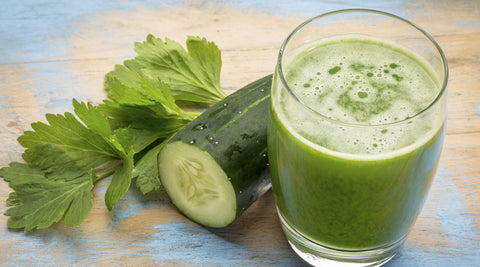 Blend this totally made up on the spot recipe that sounds kinda tasty until smooth. Pour into a tall glass—I prefer Luigi Bormiola, Italian crystal glasses myself—and drink until the cows come home. Maybe drink it up before they come home because they may want some too.
---